Construction Update!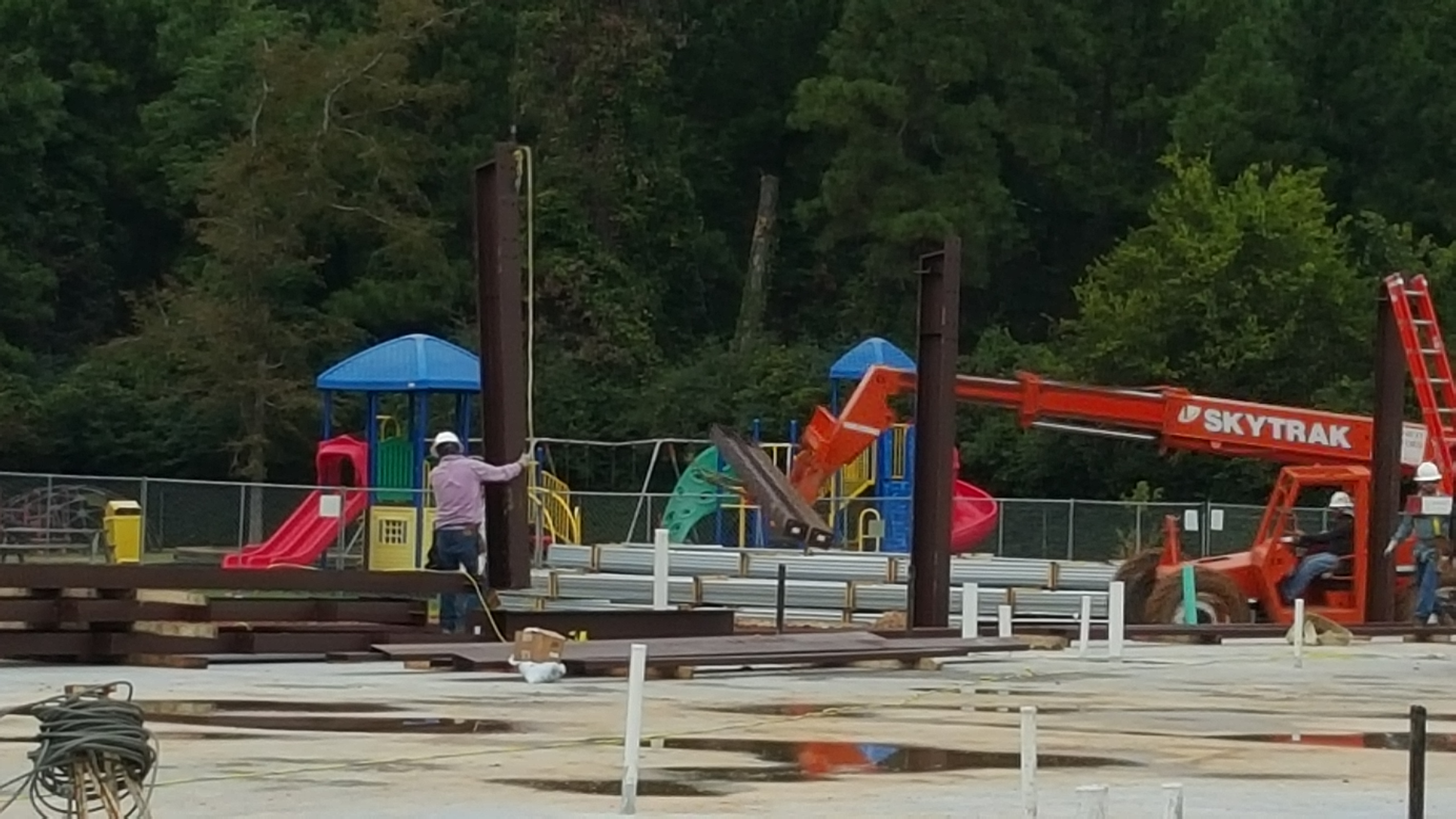 Construction is progressing at the OES as beams are put in and concrete is poured!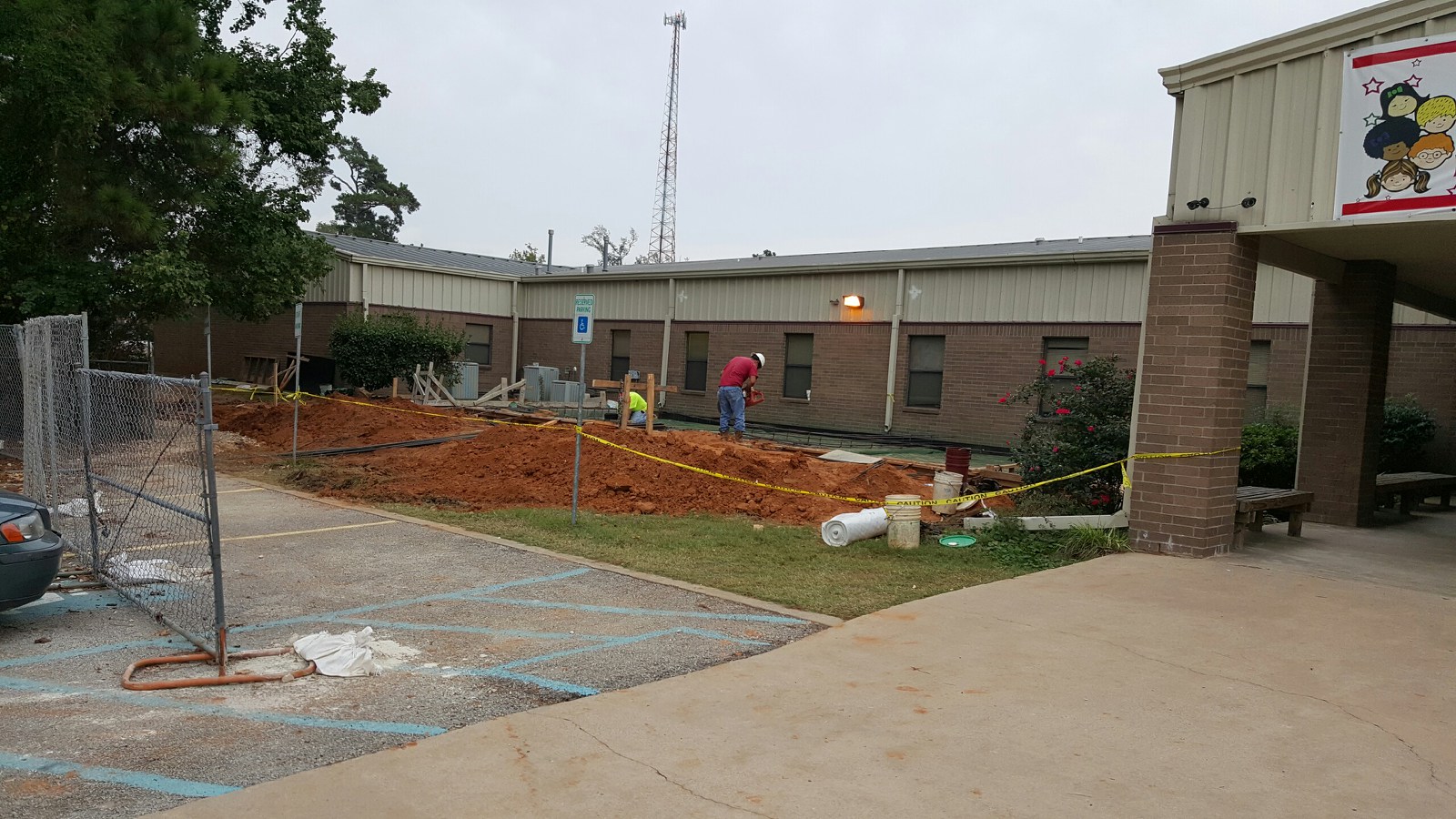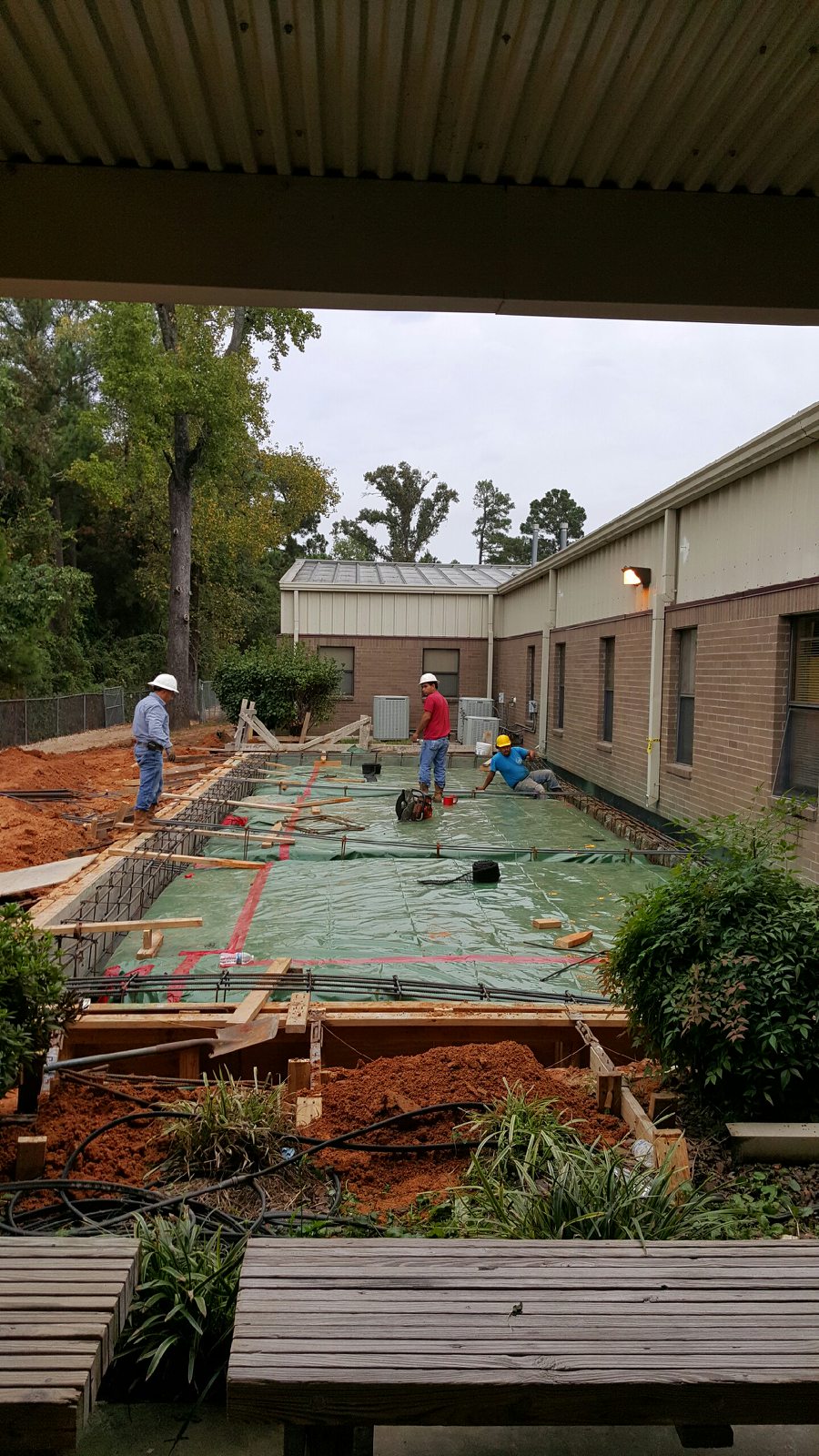 Construction continues at the Junior Senior High School. Here is a photo of the front of the building.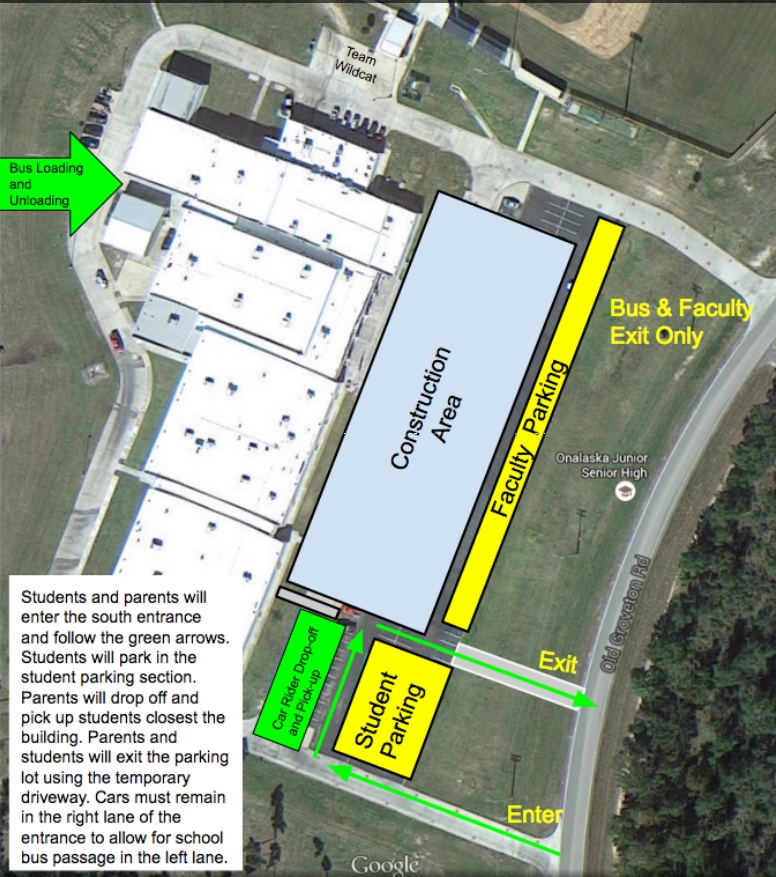 We are another step closer to the start of our construction project. Pictured below is a meeting conducted by the Architects and Construction Management Team for a pre-bid workshop.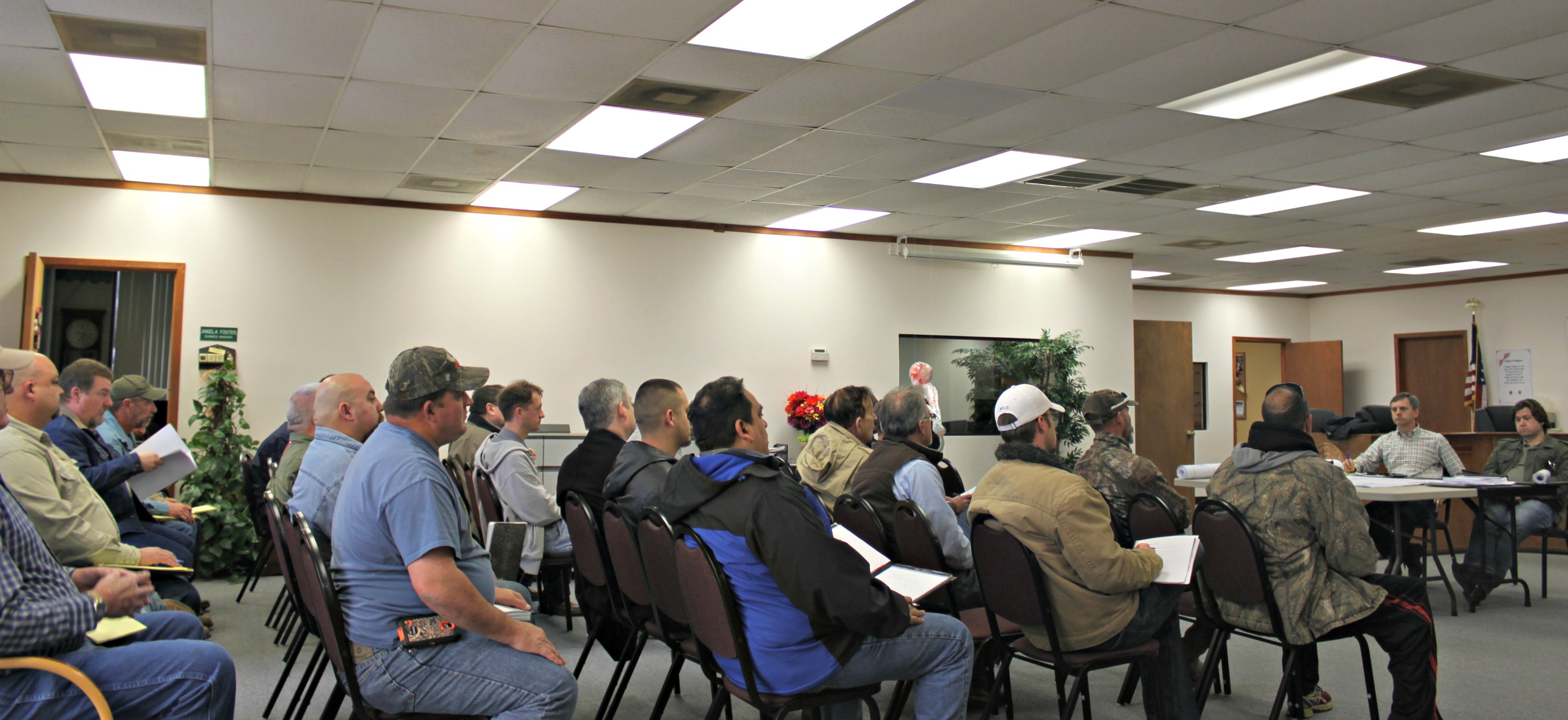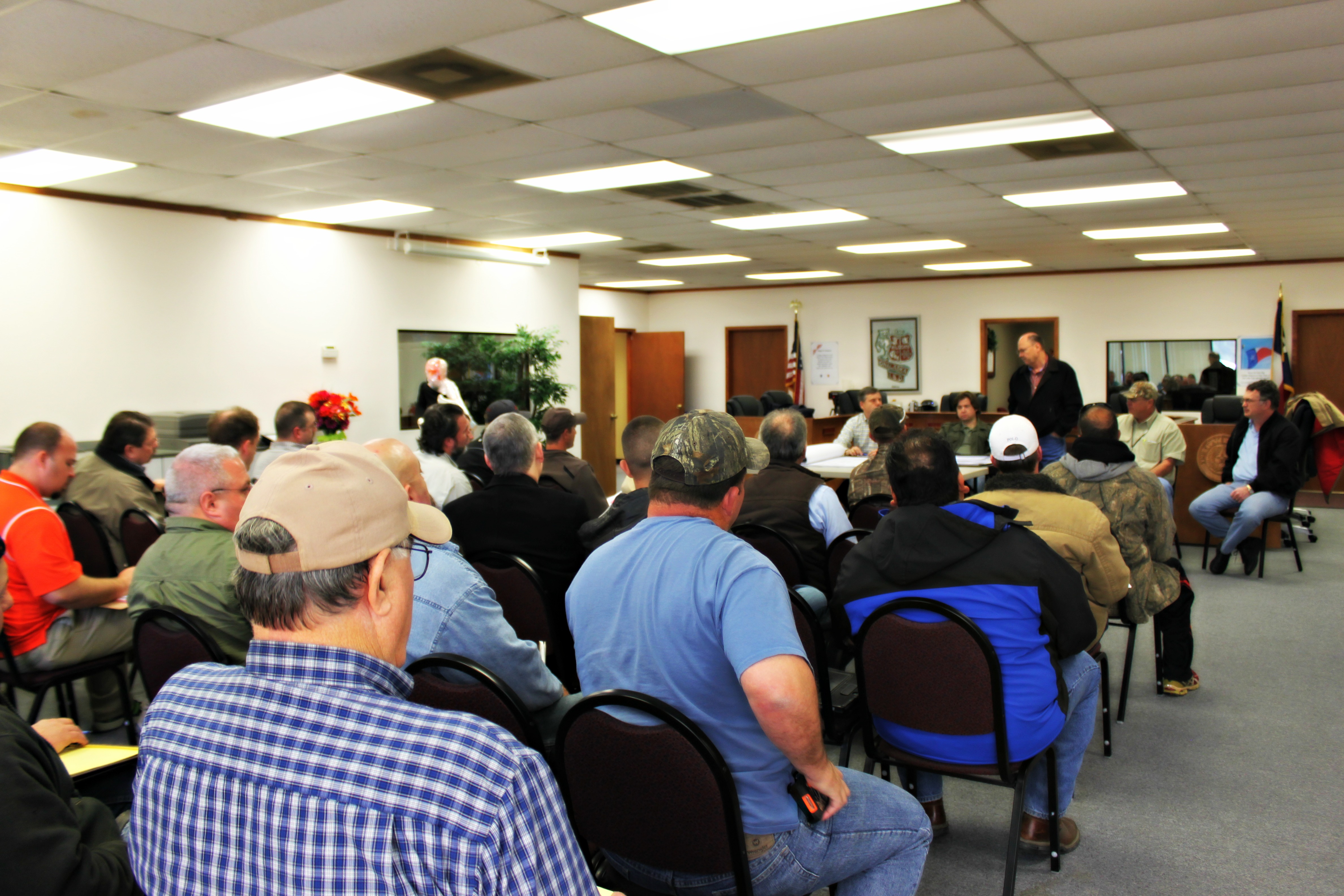 First signs of activity for construction project! Geotechnical studies for building foundations begin with the soil borings to obtain information on the properties of the soil.
Front view of Junior Senior High School renovation addition.

Overview of Junior Senior High School showing added wing.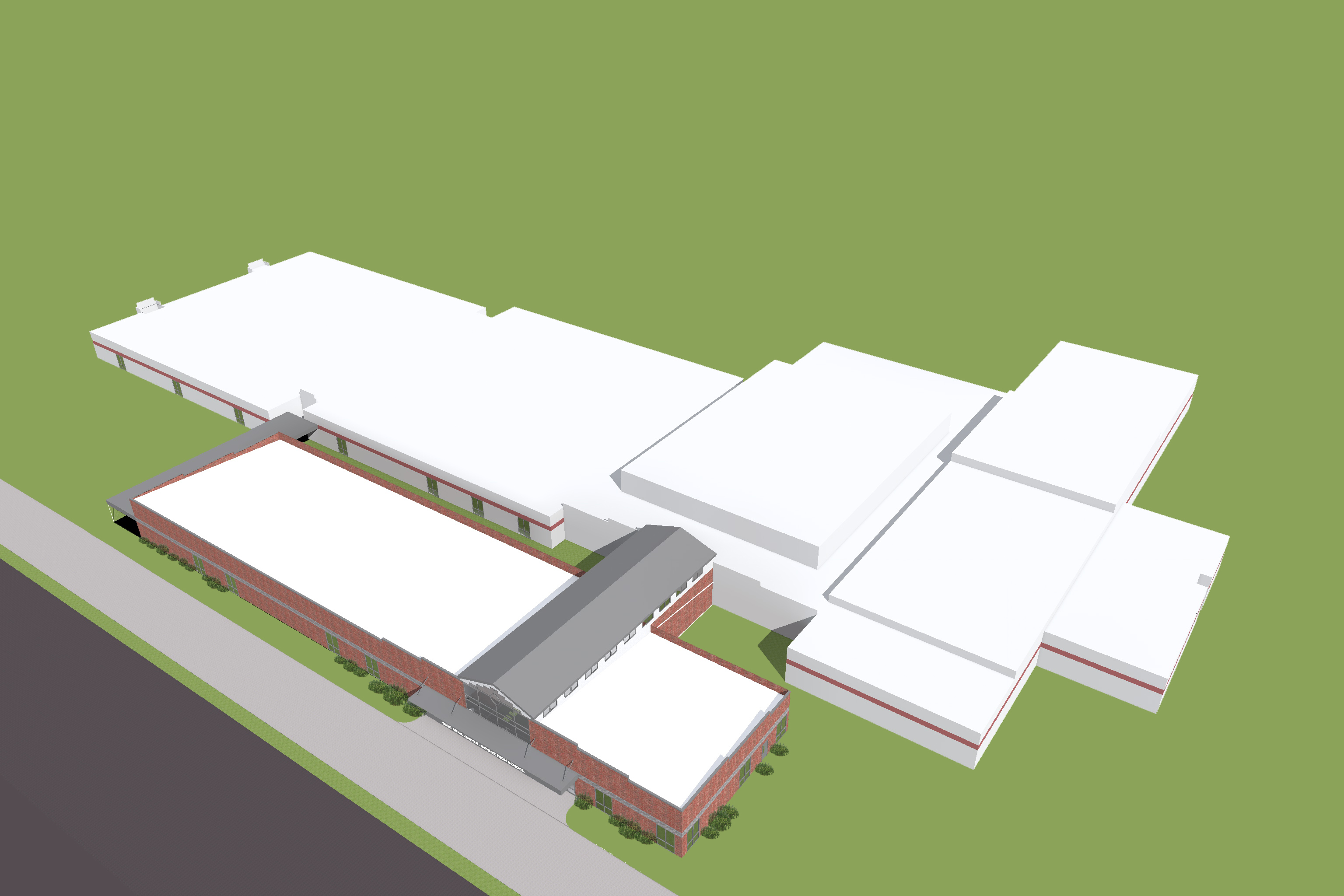 Arial view of Elementary Intermediate Campus with new renovations/additions in red.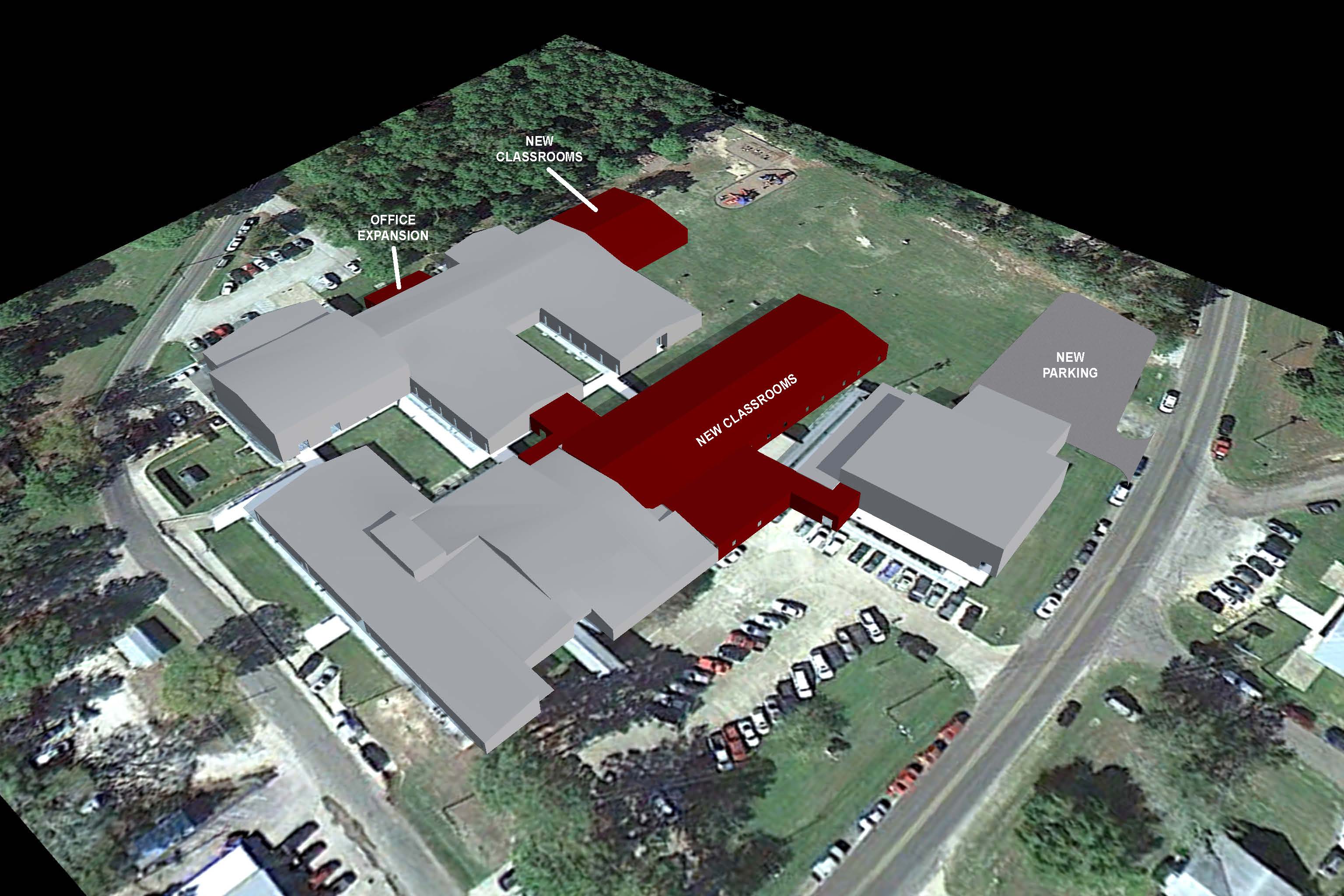 Arial Sketch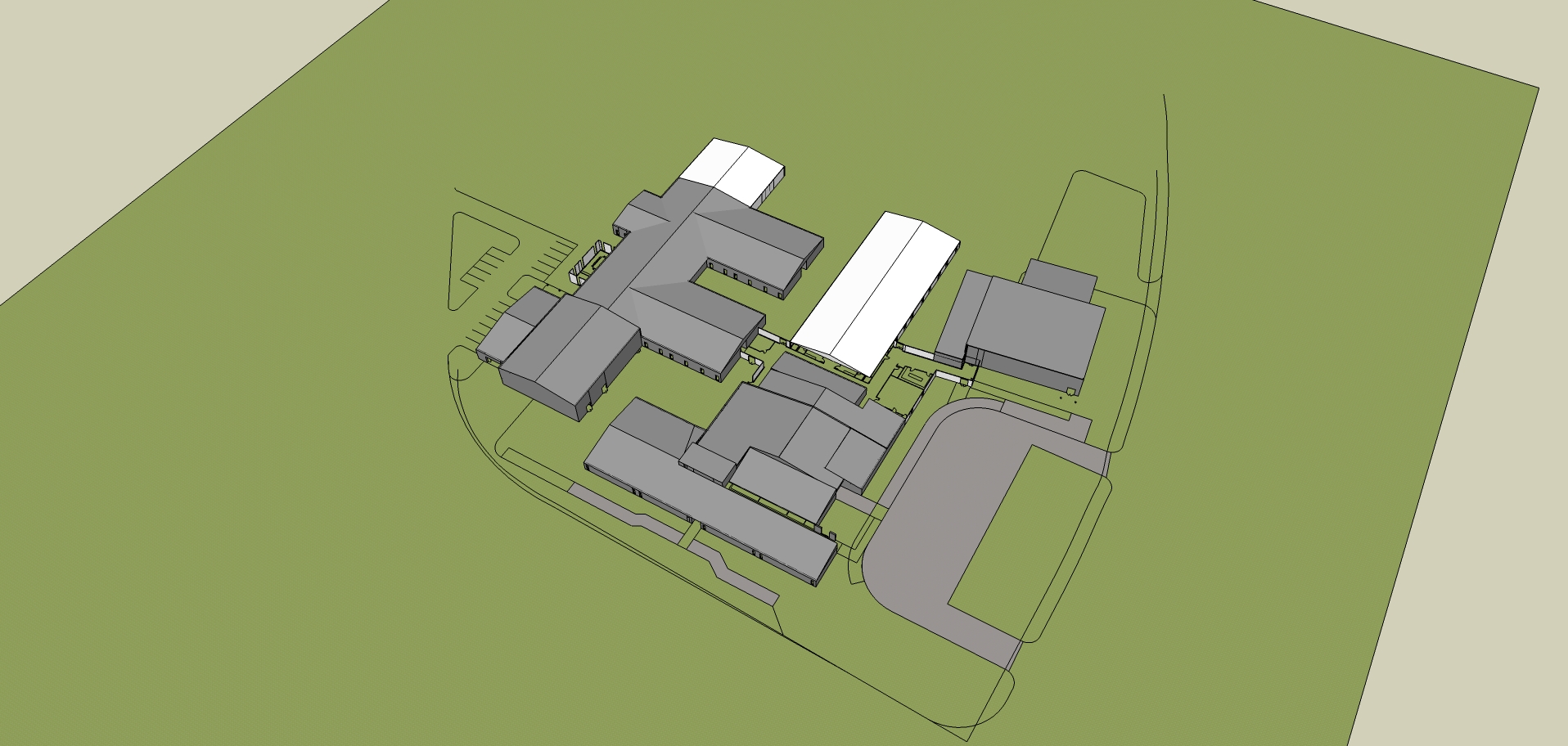 Check back for updated information and feel free to visit our Facebook page : Onalaska ISD Facebook Page -Click Here