Superintendents Office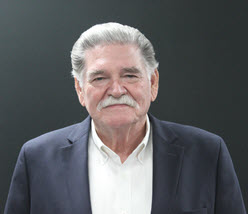 A Message from Interim Superintendent John W. Reynolds
I am pleased to have the opportunity to work with Onalaska ISD and the community. I have a working knowledge and overall feel for what it takes to have a good school system. I believe in attention to the individual needs of children, efficient operations, quality staff, positive environment, and a commitment to stand for right. I understand that fair and equal treatment of everyone as well as adherence to the rule of the law are intrinsically necessary to a successful school district.
My background in education is varied with experiences ranging from athletic director, principal, and 16 years as superintendent for Groveton ISD and another 6 as the superintendent at Lovelady ISD. I have spent time in a multitude of local school districts during my time with the ESC6 Service Center as a field agent and have previous interim superintendent experience with several schools.
I believe that this district has a solid foundation and the capacity to carry their success to greater heights. It is my goal to work with the current staff to continue the successful path that your school district is currently on, while at the same time working with your school board to select your next superintendent. I truly believe that Onalaska ISD has great things in its future and I feel blessed to be a small part of that future. You are welcome to drop by my office any time of day for a visit.
936-646-1000
The District has the right to refuse entry to or eject a person from property under the District's control if the person refuses to leave peaceably upon request and:
The individual poses a substantial risk of harm to any person; or

The individual continues to behave in a manner inappropriate for the school setting after having received a verbal or written warning to cease the inappropriate behavior.
A person ejected from or refused entry to District property under this provision may appeal this action by filing an appeal under FNG(LOCAL) or GF(LOCAL).
The Superintendents Office is located at 134 N. FM 356 in Onalaska. Our office is happy to serve you from 8:00 a.m. - 4:00 p.m. Monday- Friday during the school year with modified hours during the summer.
Below are some helpful links:
Elections are held in May for board positions. For current election information please Click here for School Board Election Information