Working...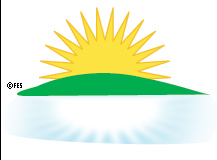 Alone We Sparkle
Together We Shine
In Math Lab we glimmer and shine
Contact Information
School Phone: 936 646 1010
E-mail: jbrent@onalaskaisd.net
Let's turn our sparkle into a shine! We'll shimmer through addition, subtraction, multiplication, division, fractions, decimals, geometry, and so much more. Pay close attention to each glimmering module so you can collect knowledge and understanding. Sharpening those skills will help that sparkle turn to a brilliant shine!
For the last 5 years, I have been the math interventionist at Onalaska Elementary School. I teach 2nd - 6th grade math. I work with small groups along with assisting students in several math classrooms.
I graduated from SFASU. At Walden University I obtained my masters degree in Prek - 6th mathematics.
It is a joy to work with your children. Watching them make connections, eagerly absorb strategies, and apply what they have learned is so enriching as an educator. I look forward to serving your child this year.
Schedule (subject to change):
6th/4th grade
9:00 to 9:30
Conference
11:20 to 11:50
Conference
12:20 to 12:35
5th/4th grade
2:45 to 3:20