Wildcats in the World
Where are they now and what are they doing?
Christopher J. Zoeller
I practically grew up in Onalaska, TX where I attended school since 2nd grade. Throughout High School, I was heavily involved in athletics, Junior Reserve Officer Training Corps, and Future Farmers of America. I had the privilege to sit in a classroom and be taught by some of the best teachers there was. Mr. Carlton, Mr. Randolph, Mr. Graham, Mrs. Smith, CSM(R) Esler, and too many more to list that know how much they impacted my life. I graduated with honors as Valedictorian in 2008, and chose to become an Aggie at Texas A&M University in College Station. While I attended I had always had a passion to continue my Family's military history. Being 6th generation military I decided to join the Corps of Cadets and to pursue a commission into the United States Army.
Throughout college I received a degree in Architecture with a minor in Art and Architectural history and a minor in Military studies. Throughout College I was heavily involved in other organizations which consisted of the Corps of Cadets, Texas A&M Student Senate for the College of Architecture, General O.R. Simpson Corps Honor Society, member of Aggie School Volunteering at Pine Forrest Elementary in College Station, and Ross Volunteer Company, the official honor guard for the Governor of Texas Rick Perry. I was selected for many valuable leadership positions while in the Corps of Cadets. These positions included the Company First Sergeant and the Company Commander which I had the honor to lead 50 Cadets in the Corps.
On December 15th 2012, I rose my right hand and commissioned into the United States Active Army. I continued my Army education by moving to Missouri and completing the Engineer Officer Basic Leadership Course (EBOLC) which gave me the credentials to lead any engineer platoon in the Army with any Engineer task. After completion of EBOLC, I moved to Fort Hood, Texas and was assigned to the 8th Engineer Battalion which consisted of combat engineers, and immediately deployed to Regional Command – East, Afghanistan. I completed a combat tour in the 87th Sapper Company where I was privileged to lead 32 personnel in combined arms route clearance operations. Throughout my tour, I was responsible for all aspects of training, discipline, and readiness to ensure the platoon was prepared to execute assured mobility operations and counter improvised explosive devices (IED) operations in support of several task forces. Overall I was relied on for all Soldiers and equipment which was a combined value of over $22,000,000. I also planned, coordinated, and executed 75 combat missions covering restricted terrain and engaging in several enemy direct fie engagements over where we drastically limited the insurgency by finding and removing IEDs. Overall, we allowed coalition forces to move through Afghanistan with fewer threats.
In January 2014, I returned to Fort Hood Texas where I continued my platoon leadership in the 20th Engineer Battalion. I was ranked as one of the top Lieutenants in the entire Battalion and was given the opportunity to become an Executive Officer in the 510th Clearance Company. I was responsible for all logistical, administrative, and maintenance within the 140 personnel Company in order to make sure the Company is ready for any future endeavors.
I have been married to my lovely Bride Jessica for over two years and we are continuing our lifelong journey together. We originally met in College Station and we have been dancing our way through life since then. She recently attained her dream job and is currently working as a Pediatric RN at our local children's hospital. We also recently purchased our first brand new house and we cannot wait to see what else life brings our way.
In February 2017, I will be transitioning out of the Army and I will be pursuing a career in construction management and embarking on my next chapter in life. I always live with the mindset of you only live once, and from my experience that has never been so surreal. Take what you have and fulfill your dreams, because tomorrow is never guaranteed.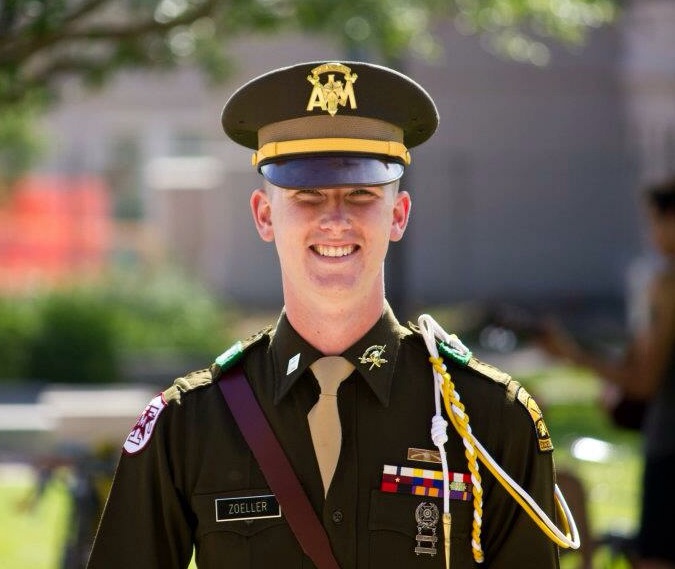 This section features former Onalaska Wildcats who are out making a difference in our communities, state and nation. If you know of someone that you feel should be featured here please let us know by emailing the name of the person and contact information for them to :
wildcatsintheworld@onalaskaisd.net
We want to share the great things that Onalaska graduates are doing!

My name is Stephen Seaback and I graduated from Onalaska Junior Senior high. I was lucky to be a part of the class of 2010. We were the first class to attend school in the new high school from 7th to 12th grade. I am now a teacher and coach in Devine, Texas located 30 minutes south of San Antonio. Not a day goes by where I don't think of at least one of my teachers from OJSH. I am the person I am today because of the men and women who worked so hard to make school an enjoyable experience each and every day. Those same teachers molded me into a student capable of being awarded Leader of the Year, an award I keep in mind now as I influence my own students.
After high school I attended college at Tarleton State University in Stephenville, Texas where I graduated with a degree in Kinesiology. While at Tarleton, I worked as a student assistant for the men's college basketball team. Tarleton competes in the NCAA Div. II and is nationally known as a competitive powerhouse. While there I was part of four conference champions and four NCAA tournament teams. All four years I was there, the team was ranked among the Top 10 teams in the nation, reaching number 1 in the nation my last year. I did not have the opportunity to play, but I knew working with a college basketball team would benefit me tremendously. While in college, I worked 85 hours a week on top of my class load. I was only able to do that because the teachers at Onalaska prepared me. I graduated from Tarleton in May of 2014.
During my last year of college I began interviewing for different coaching and teaching jobs throughout the state. I applied at 55 different schools and had roughly 20 interviews. After my interview with the athletic director here in Devine, I knew that Devine was the perfect place for me to start my career. My first year I coached the 7th grade boys' basketball teams competing at the 4A level. After my first year my strong work ethic paid off, and I now coach the freshmen boys basketball team. We are currently 6-2 in district. I plan to become a head coach somewhere within 2-5 years.
My advice for the wildcats coming up through the world is to branch out. Do not be afraid to leave Polk County behind you; you can always return. I have never ruled out going back, but leaving was one of the best decisions I have ever made. I had to learn how to be my own person. I had to find my own way and explore other places. There are a lot of different people in the world and getting to learn who those people are and the different ways of living have helped me find out who and what I truly want to be in life. There is a great support group of teachers and alumni from Onalaska. Many of those people have accomplished great things and are more than willing to help you. However, the key is; do you want to help yourself?
Former Featured Wildcats in the World
Charlie Vavra, graduated from Onalaska Junior Senior High in June of 2010. After high school I attended Tulsa Welding School to become a master welder. After graduating from Tulsa Welding School in February of 2011 I found myself learning the ropes as a helper out on the pipeline. There was a lot to learn out on the job that can't be taught in any classroom. After a year and a half I had acquired the knowledge and skill set to break out as a welder with my own rig truck. I started my welding career in November of 2012 which was a little over 3 years ago. I have worked all over the great state of Texas, Louisiana, Oklahoma, New Mexico, and North Dakota.
I can remember sitting in high school thinking that I would never want to leave Polk County, much less Texas. Once you get used to life on the road you never really want to be stuck in one place for long. I've got to see a lot of new and exciting places being a pipeliner and I wouldn't change a thing about it.
I love what I do, and I'm thankful that I found someone who loves to come on the road with me. My wife and I recently celebrated our 1 year anniversary this last December. We are also expecting our first child to come any day now. When we're not on the road we reside in Grandview Tx. Which is about 45 minutes south of Fort Worth Tx.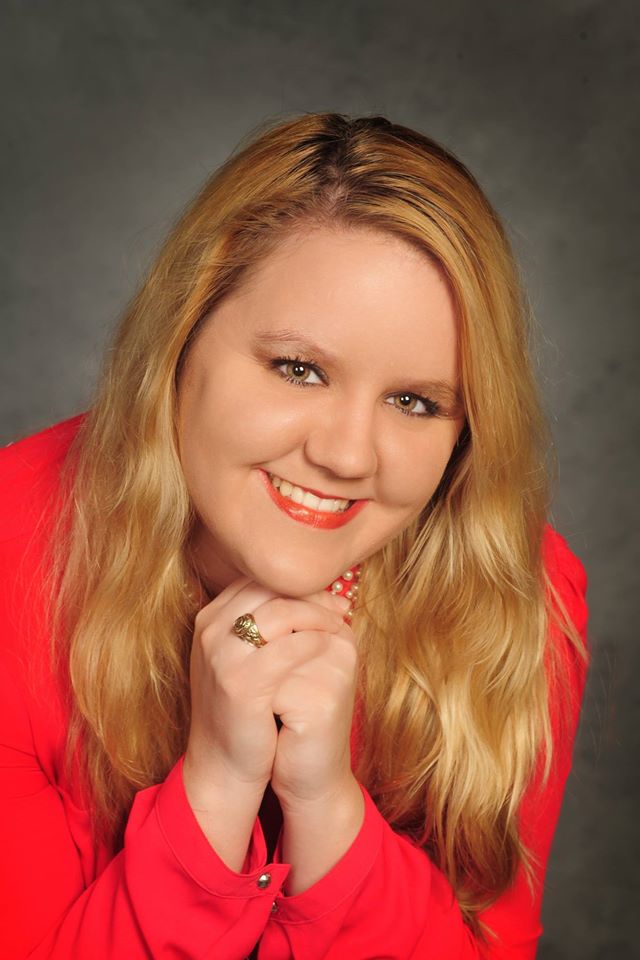 Hi. My name is Christina Taylor Wood, but during my time as a student of Onalaska ISD, I was mostly known as Crissie. My first day of kindergarten was in Onalaska as was my last day of my senior year of high school, and while I can't say I enjoyed every moment of it (it was school after all), I can honestly say I wouldn't have traded a day of it. Onalaska Elementary, Junior High, and High School prepared me for the world that I was forced into after my graduation back in 2009, and I wouldn't be where I am now without the friends, teachers, administration, and other staff I met there. When I say other staff, I'm not throwing in a catchall. I mean it. The lunch ladies that always asked me about my day and the janitors that let me into the school after hours when I forgot a text book, those people also made a lasting impression on me and pushed me to make something of myself. That's what was really great about growing up as part of the Onalaska ISD family. It was a family. Everyone knew everyone, so everyone cared if you succeeded or failed. I had to live up to what that family expected of me just as much as I had to live up to what my parents expected of me, and I wanted to make them just as proud.
After graduating from Onalaska as valedictorian and a proud member of the Class of 2009, I went on to Texas A&M where I graduated Magna Cum Laude just two years later in 2011 with my bachelor's degree in psychology. While at A&M I was an active member of the Aggie Players and a member of Alpha Psi Omega which is an honors co-ed fraternity along with charity work. I also supported and participated in the theatre on campus. I was even lucky enough to be cast in two main-stage productions and a summer show while in attendance at A&M.
After graduating A&M I applied and was accepted into Baylor Law School. Because of the timing of my A&M graduation and my Baylor start date, I did have about 6 months between at which time I interned at a local law office in Onalaska, Travis Kitchen's Law Office. Once I got to Baylor many of the same skills I had learned from Onalaska ISD and had used at A&M came in handy again. I was awarded as one of the top ten speakers during our inter-school moot court completion and was chosen for one of Baylor competitive mock trial teams. These two achievements along with my ease in all of the speaking requirements, I do not believe would have been possible if I had not been allowed to receive my basics in speech and theatre Onalaska Jr./Sr. High School. I also received the Criminal Law Award while at Baylor for having the highest GPA of those who were seeking a concentration in that area. I was then graded on the Baylor Law Review and eventually graduated Baylor Law School Cum Laude in May of 2014. I passed the bar in November of that year becoming a licensed attorney at the age of 23. After graduating from law school and waiting for the results of the bar exam, I returned to that little law office in Onalaska and worked as a legal clerk until about a month after I received my license. I was offered at that time a job as Assistant District Attorney for San Jacinto County and took the job without a second thought. I have been with the San Jacinto Criminal District Attorney's Office for almost a year now. I truly love my job and am happy to be so close to where I grew up.
My advice to the next generation of Wildcats is to take advantage of what you have in Onalaska ISD instead of focusing on what we don't have. There might not being a fencing team, but you have teachers that will take up coaching UIL events that they know nothing about because you love that particular competition. Yes, that actually happened to me, and I ended up going to state that year. You might not have a 100 AP classes to choose from, but you have an incredible dual credit program at your disposal. You have teachers and staff that not only know your name, but they know you. They know what you need to succeed because they know you individually. In my valedictorian speech, I quoted Dr. Seuss quite a bit. And while I heard a couple of my friends joking about "one fish, two fish, red fish, blue fish," I still think what I said then applies to everyone when there in school and when they are leaving school behind. "You have brains in your head. You have feet in your shoes. You can steer yourself any direction you choose. You're on your own. And you know what you know
And YOU are the guy who'll decide where to go." Except you're not on your own yet. Just decide where you want to go and let your Onalaska ISD family help you get there. As cheesy as it might sound, they do want to help you get there. You just have to let them.