STAAR 2023

---
Parent Resources
Parents can log into Texas Assessment to see detailed results for their children, including every question and response on each STAAR test.
For more information, visit the Texas Schools Site to view district and school report cards.
Parents can find resources to support their child's learning HERE
STAAR Frequently Asked Questions
2023 STAAR Timelines - Grades 3-8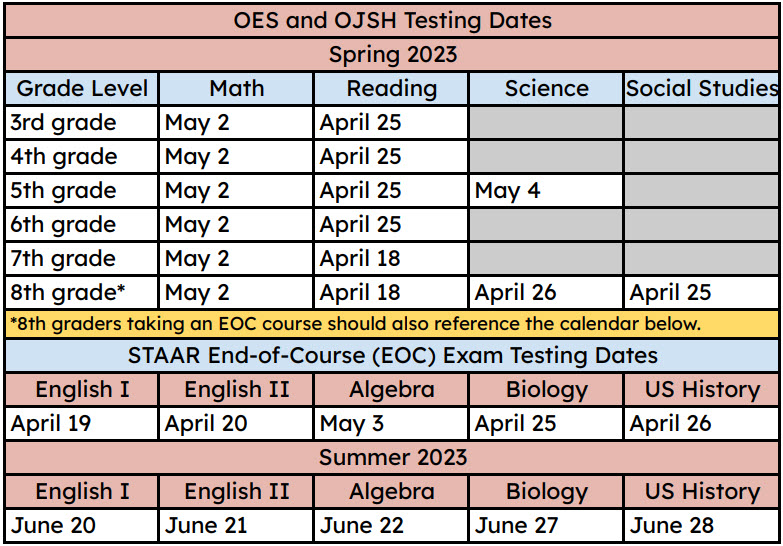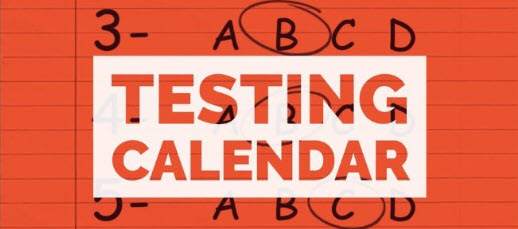 The purpose of this communication is to notify Texas public school districts and open-

enrollment charter schools of the posting of the final 2025–2026 testing calendar and the updated 2023–2024 and 2024–2025 testing calendars. These testing calendars are posted to the Texas Education Agency (TEA) website at http://tea.texas.gov/student.assessment/calendars/.