Updated - Extended Closure - Resource Information
In accordance with Governor Greg Abbott's Executive Order, Onalaska ISD will remain closed through Friday, May 1 with classes set to resume on Monday May 4th.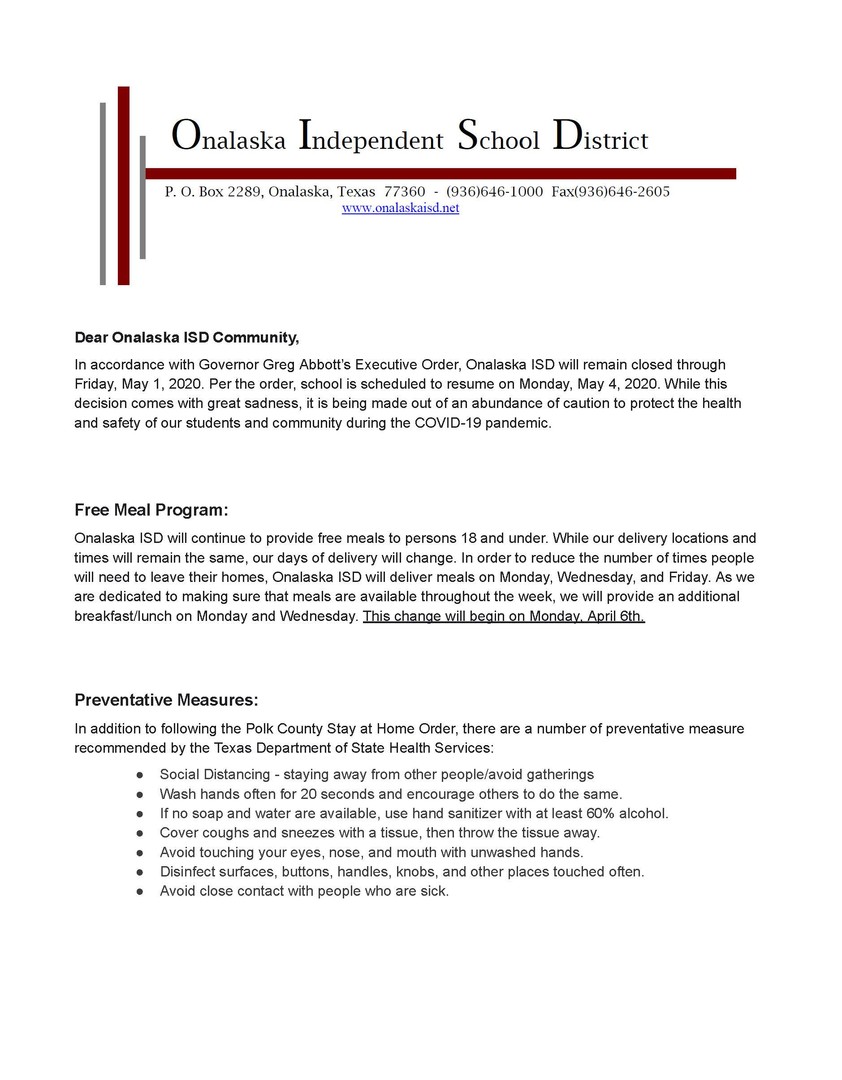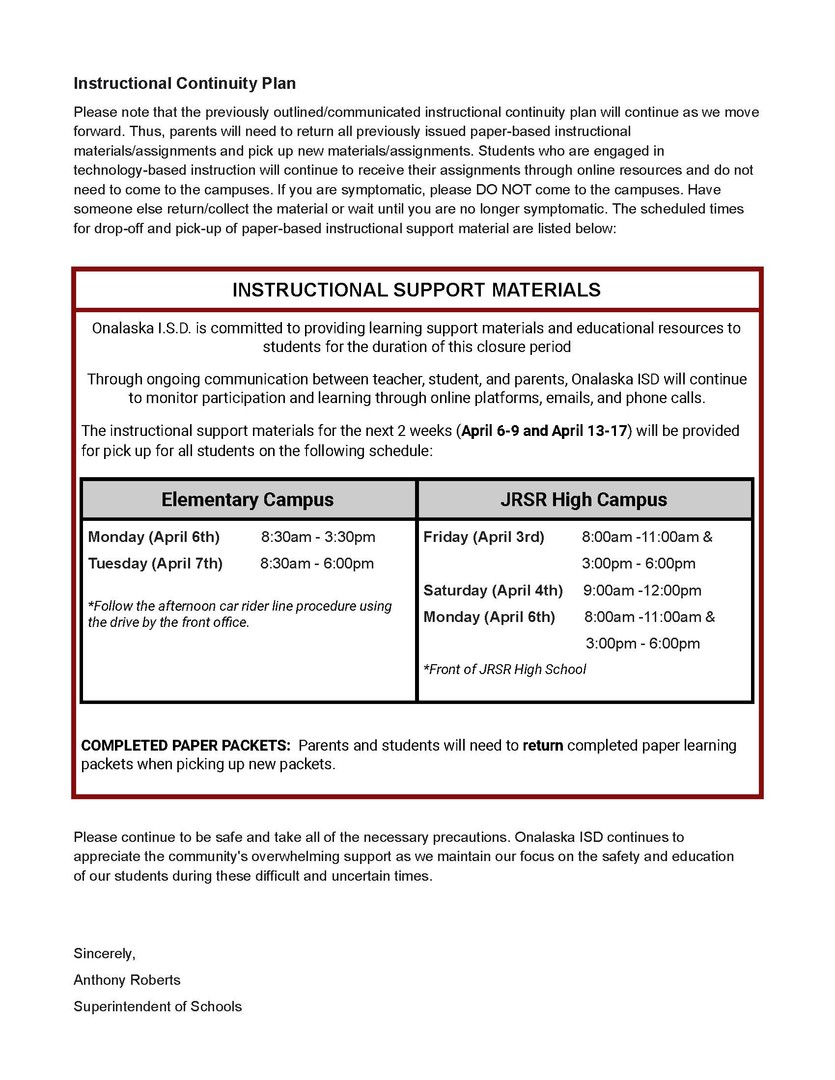 Onalaska ISD will remain closed through April 3rd as ordered by the Governor of Texas. Under the guidelines of the Texas Education Agency (TEA), we will continue to provide instructional supports to our students while at home as it is important for them to continue learning so they do not face the regression of academic skills. Information will be sent out this afternoon to explain procedures for picking up instructional support materials (technology/paper packets). Onalaska ISD appreciates the community's overwhelming support as we continue to focus on the safety and education of our students during these unprecedented times.